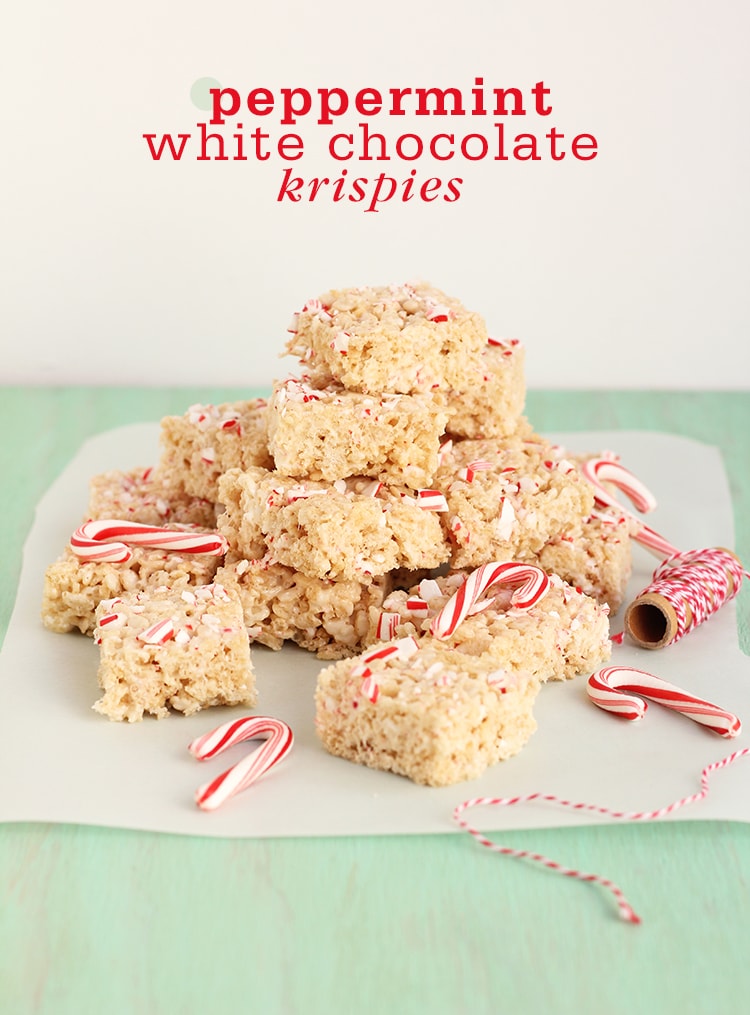 If you are a Rice Krispies Treat purest, I suggest you avert your eyes. If you are like me and will take a chewy, buttery and gooey krispie just about any way you can get it, then by all means read on!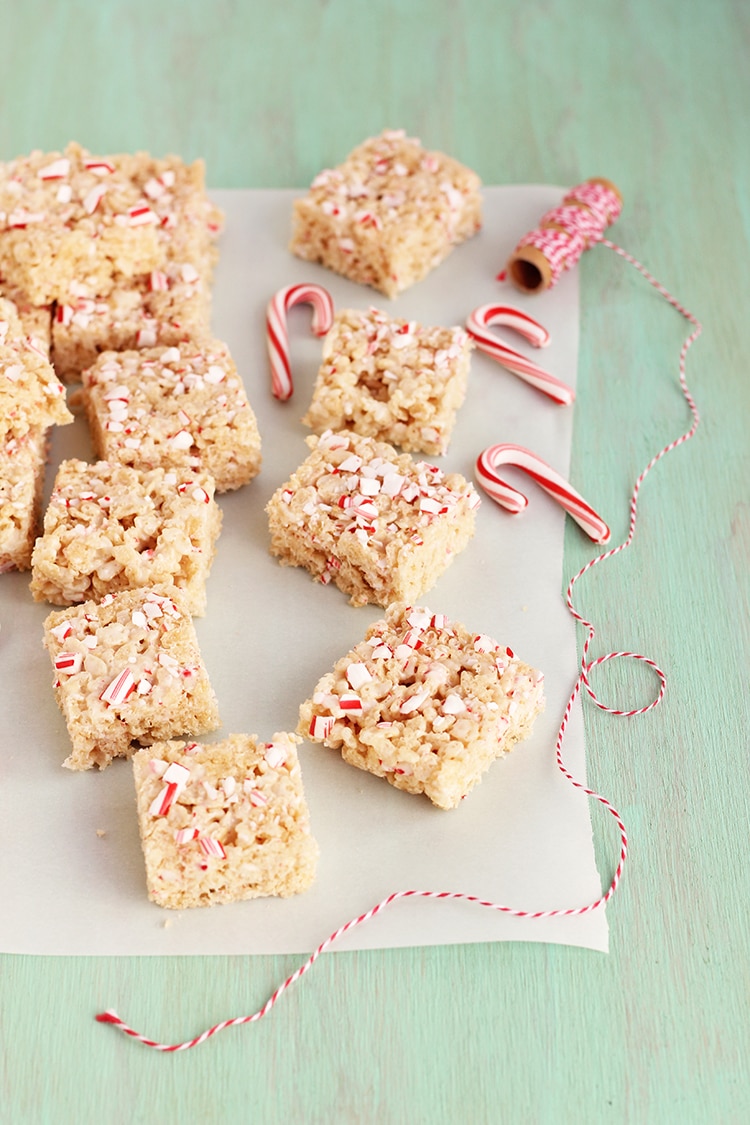 Some days I stand in the kitchen with my cabinets open, staring at my overflowing shelf of baking goods, nuts and candy, sprinkles and chocolate chips just waiting for inspiration (or a sweet craving) to strike! Tell me I'm not alone in this. Recently, a full jar of white chocolate chips and a box of mini candy canes seemed to jump right off the shelf yelling krispies! Peppermint White Chocolate Krispies to be exact.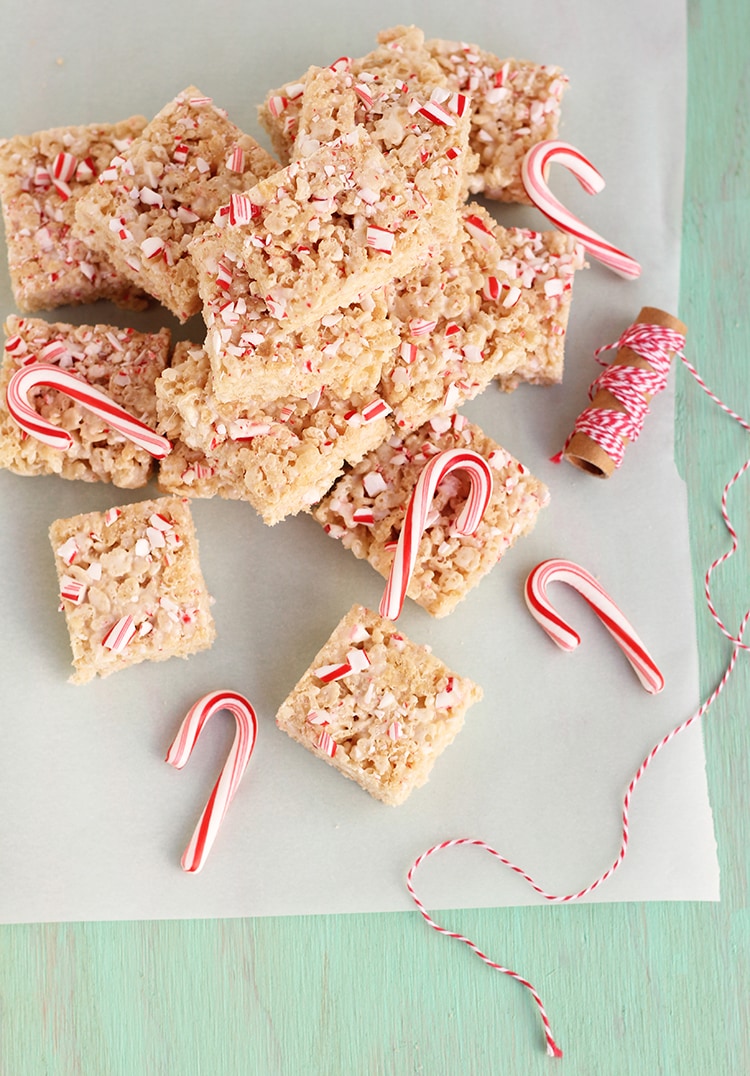 White chocolate and peppermint are such a classic holiday flavor combination so why shouldn't they be perfection paired together in chewy rice krispies treats? Plus, this time of year I am all for working candy canes into as many recipes as possible! And like any good krispies recipe, these are a piece of cake to make. The only trick, melt your white chocolate and marshmallows on low heat to keep the white chocolate smooth and mixable. Sure, it means you need a wee bit of patience but I promise, it will be worth the wait!
Are you a Rice Krispies purest or do you like to experiment with flavors and mix-ins? What's your favorite?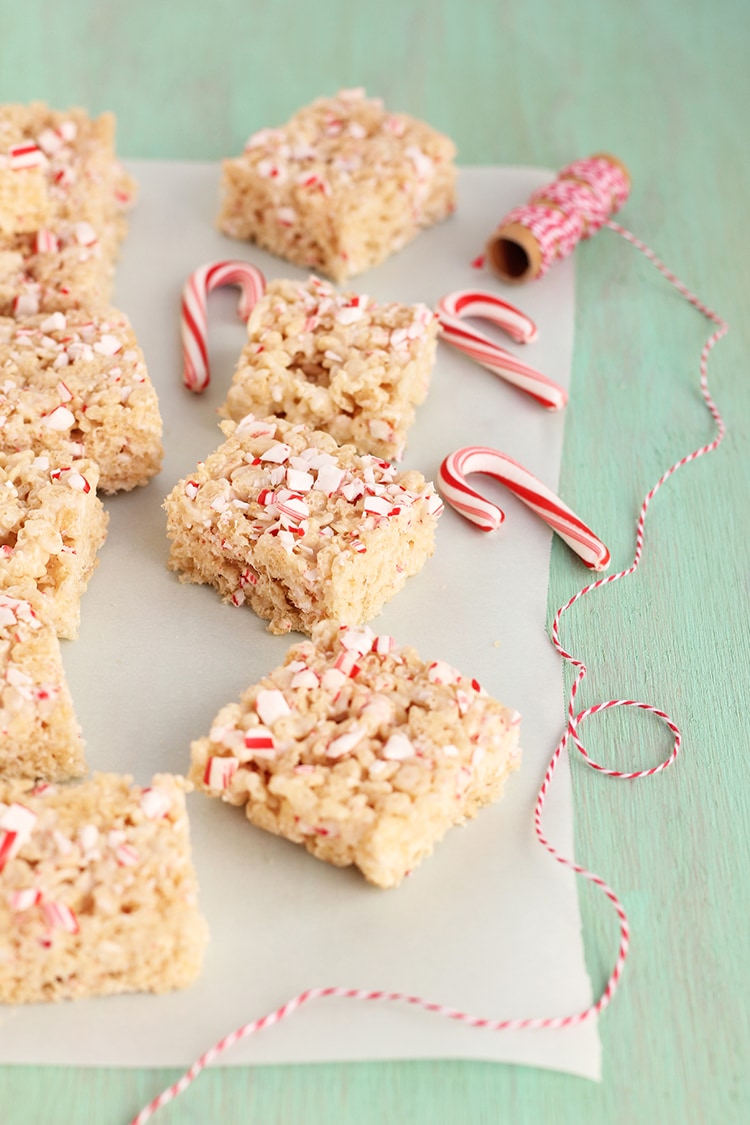 More Peppermint Recipes to Love:
[yumprint-recipe id='46']