Hola from Mexico! Ok, so I may have written this post before setting off for fabulous Tulum, but what better time to share my recipe for Mexican Chocolate Paletas then while south of the border?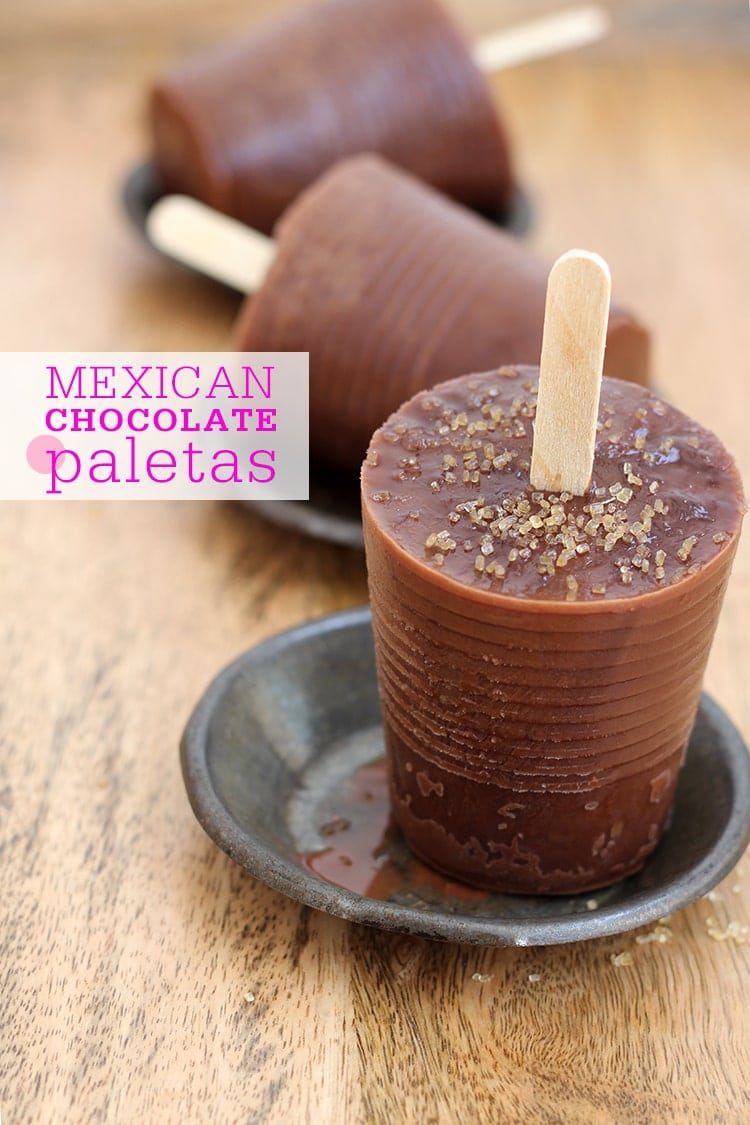 Mexican Chocolate Paletas
Paletas are traditionally flat in shape and made using fresh fruit. I took a few liberties with this version freezing them in little round cups and making mine chocolate. I don't think anyone's complaining. The mix of dark chocolate, spicy chili, cinnamon, and raw sugar is always a winner hot or cold and when frozen into Paleta form, it's a real summer treat!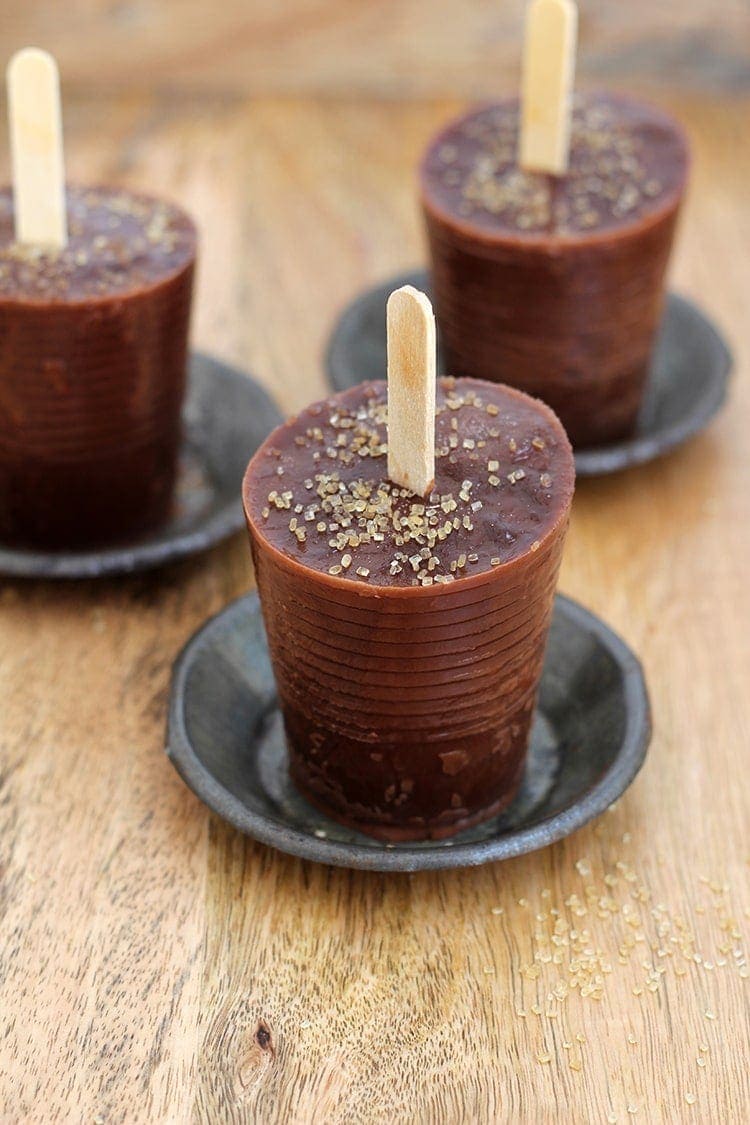 More Frozen Dessert Recipes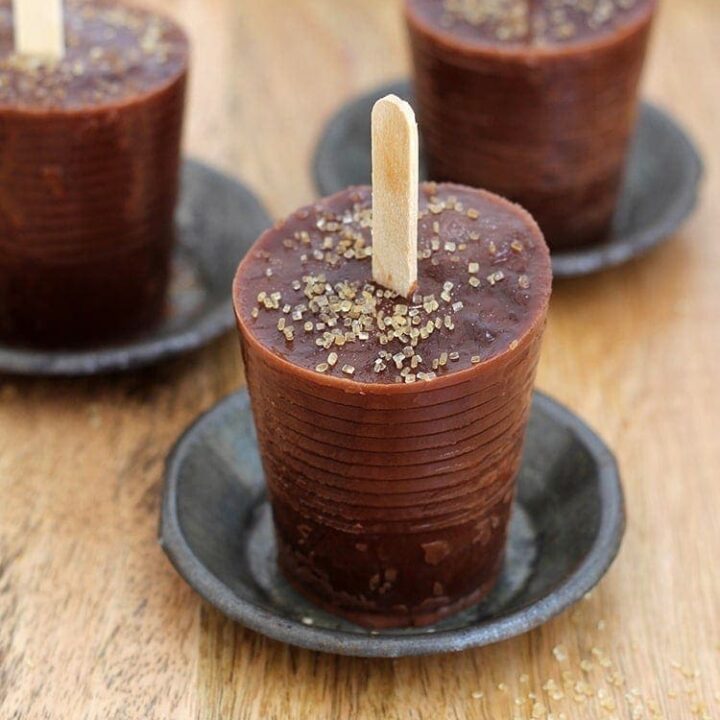 Mexican Chocolate Paletas
Chocolate ice pops made slightly spicy with a pinch of chili
and cinnamon!
Ingredients
3 cups Chocolate Milk or Chocolate Almond Milk
⅓ cup unsweetened cocoa powder
½ teaspoon ground cinnamon
⅛ teaspoon cayenne
Turbinado sugar for garnish, optional
Instructions
In a small pot combine all ingredients, heat and whisk until
combined.
Cool and pour into ice pop molds or small cups. Insert
wooden sticks and freeze.
Garnish with turbinado sugar if desired.