Mammmaaaa! The cry is unmistakable. It's the "I just woke up in the dark and you weren't there," cry. I climb into bed and pull Jackson close to me. He rolls even closer, his head just under my chin and chuckles a satisfied little sound of happiness at having found me. I'm grinning from ear to ear. I lay there holding him, listening to his breathing settle and return to his baby snores, and as I lay there I think about Minestrone soup...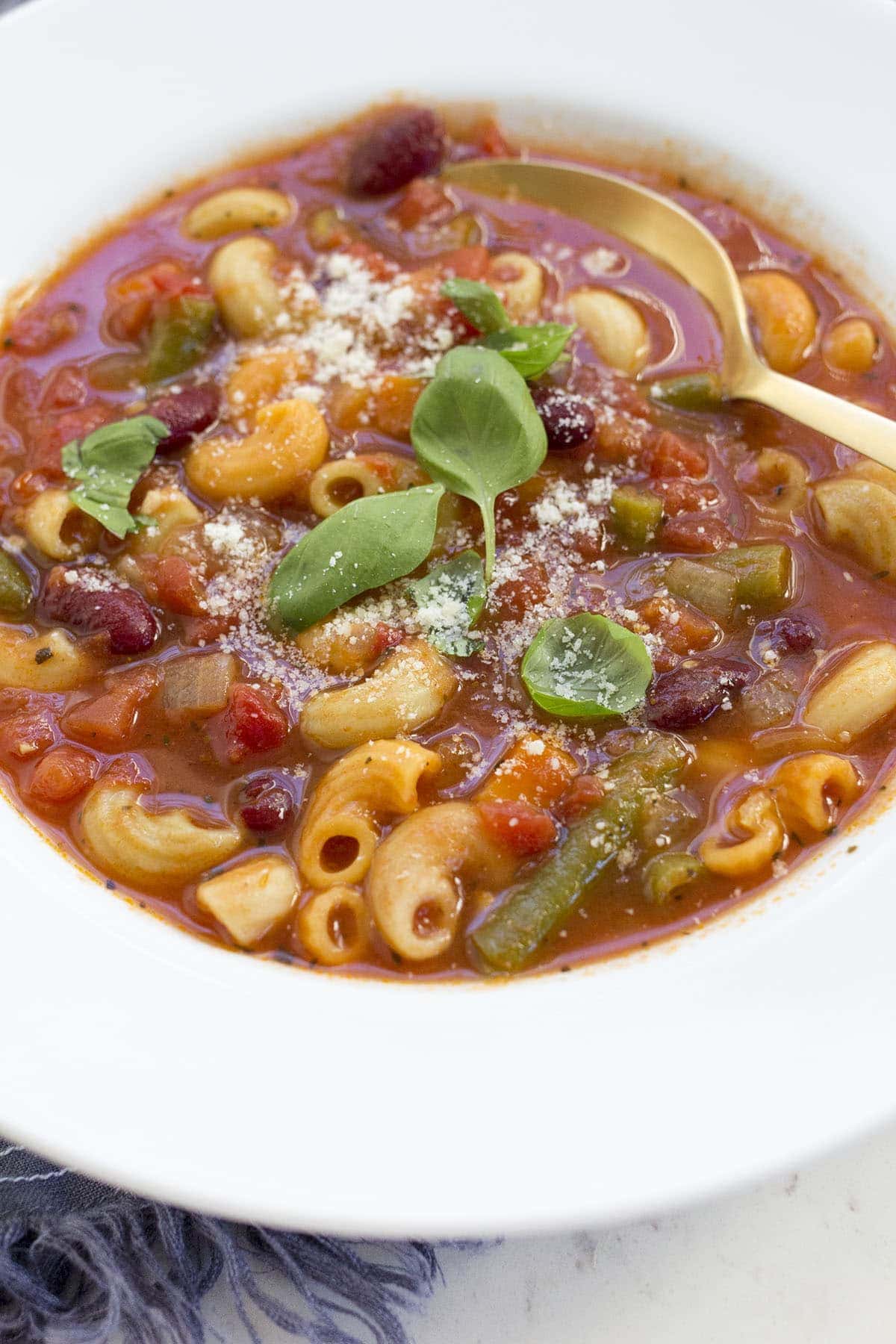 Do you remember that time, about two months ago, when I promised to share the recipe for the Minestrone Soup I make for the twins? Well, this is it.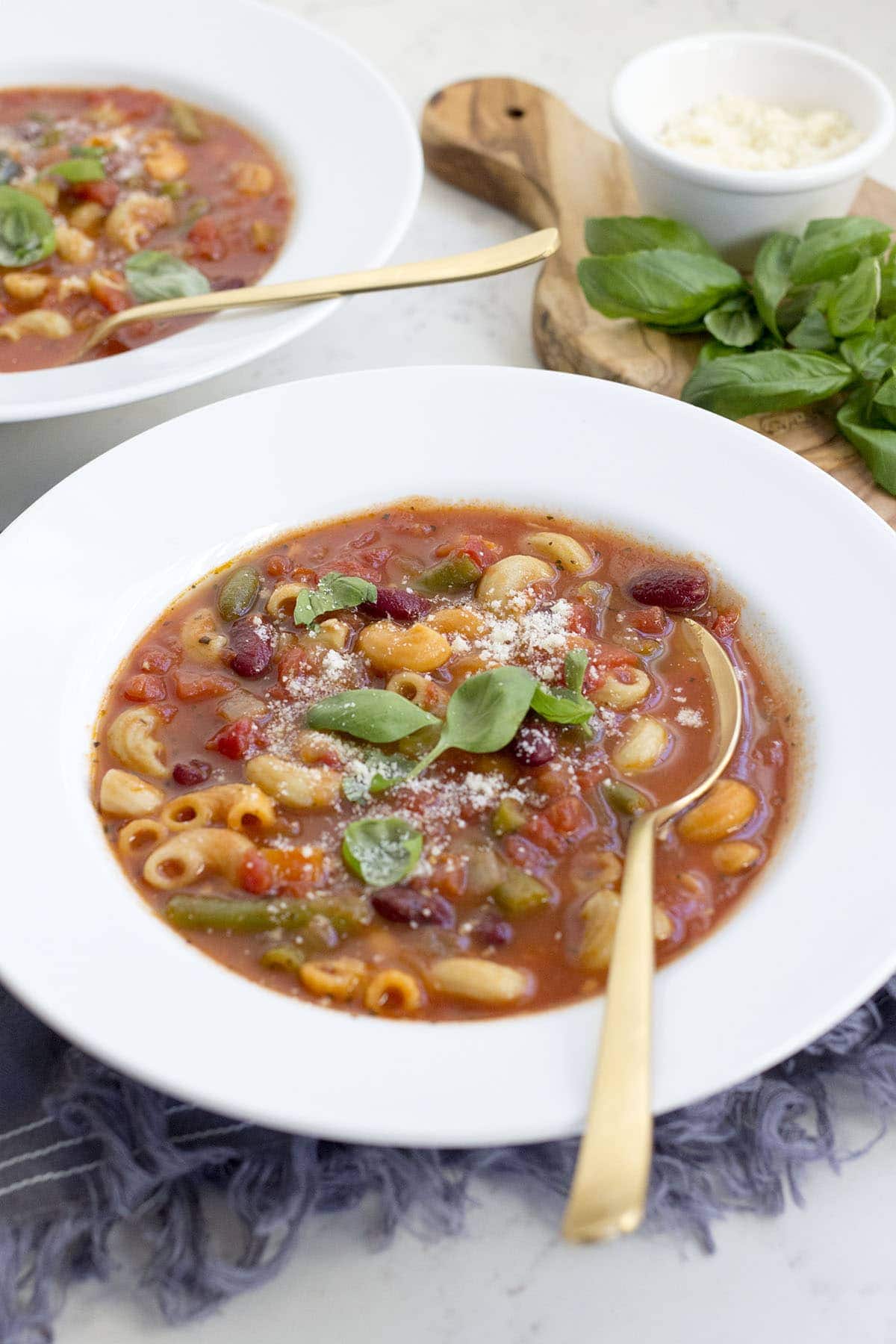 Truth be told, I completely forgot to post this recipe and when I actually remembered, the photos were being held hostage on a damaged external hard drive that was the present home of all of my food photography. THAT my friends, is another story entirely. One of drama and anxiety. But thankfully, the photos have been recovered, so has this soup, and today's story is one of comfort...and cheese.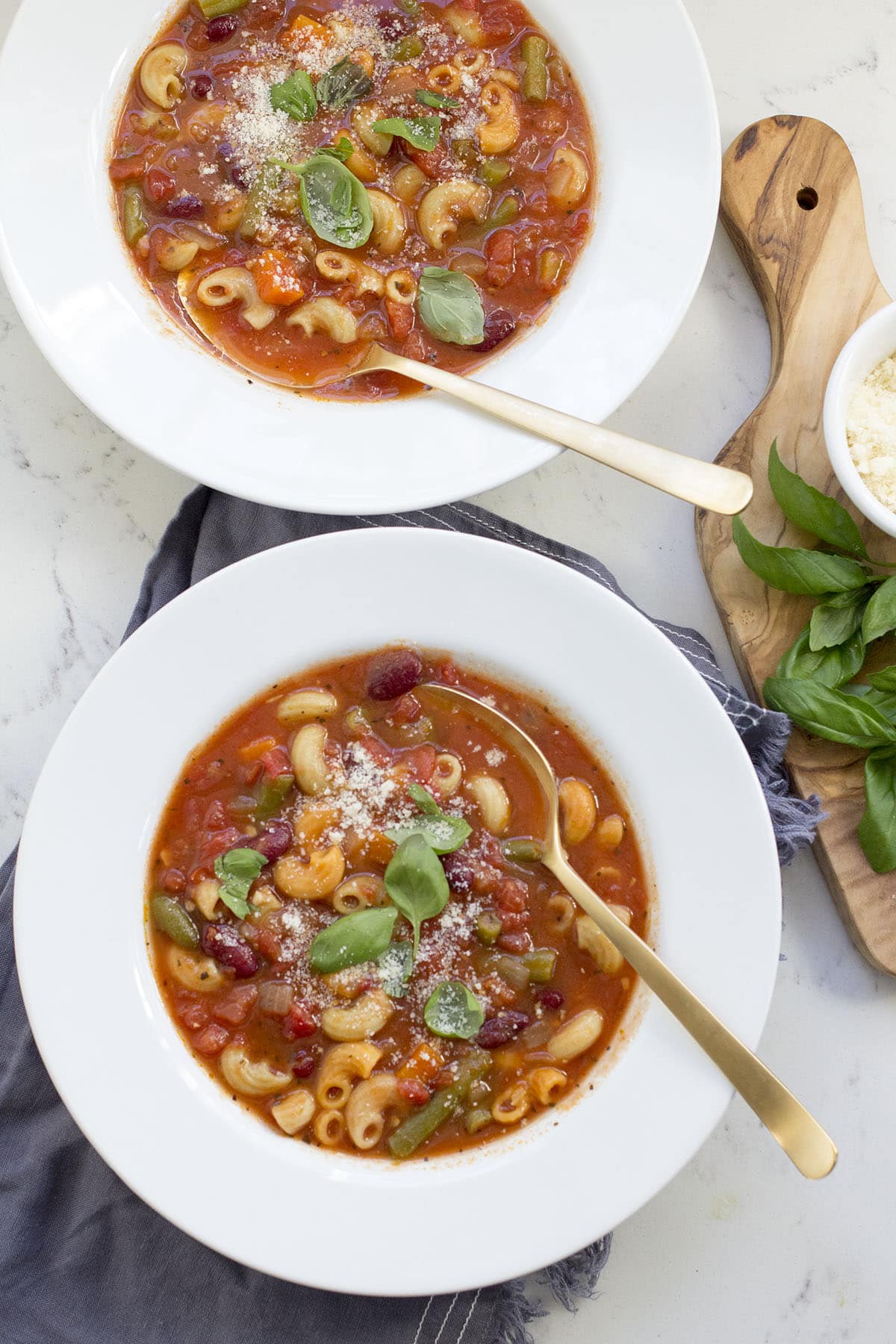 Easy and healthy minestrone full of veggies and beans and plenty of noodles. The twins love it. They slurp it down and pick out the noodles with their fingers. They eat the kidney beans and the carrots and push aside the green beans (hey, I pick my battles.) I serve it with a good sprinkle of Parmesan cheese (way more than shown here to be quite honest) and fresh basil on top. It's hearty and comforting and perfect on a cool spring day or rainy night.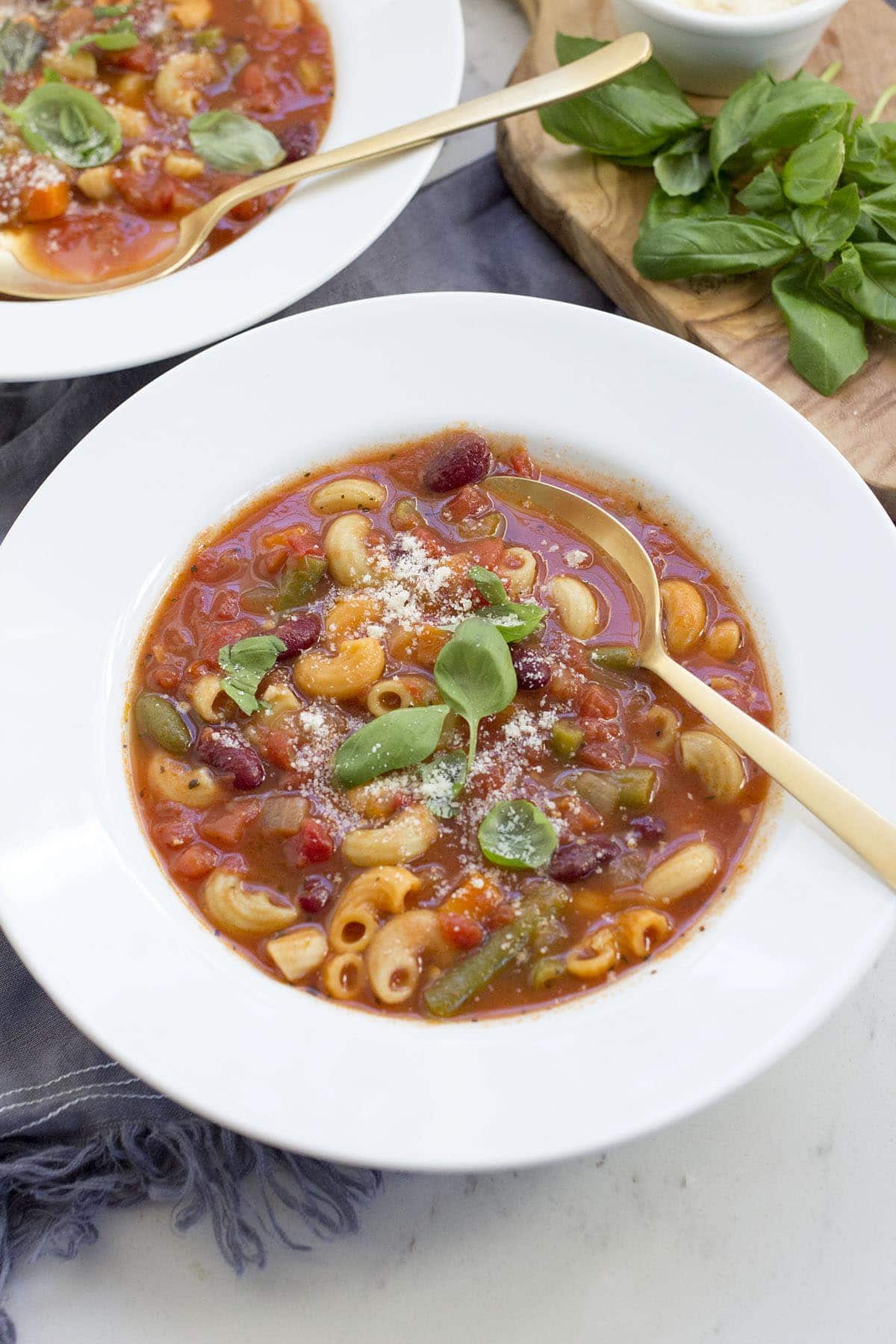 The Parmesan melts down into the hot soup and does this creamy, salty thing with the broth. It's the kind of soup that gives you a hug and tastes like healthy, home cooking. With rain in this weekend's spring forecast, I might just have to make a pot!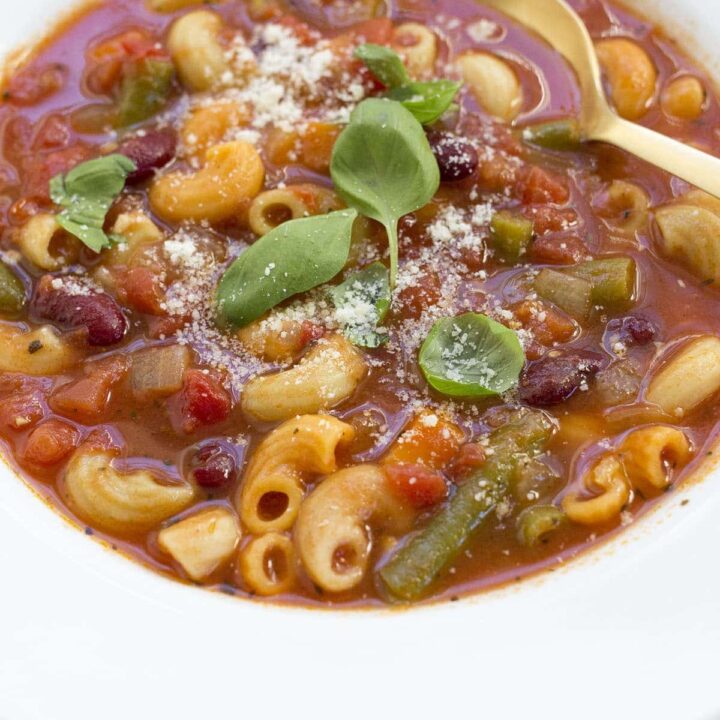 Minestrone Soup
Healthy and delicious homemade minestrone soup.
Ingredients
2 tablespoons extra-virgin olive oil
1 large onion, diced
4 cloves garlic, minced
2 stalks celery, diced
1 large carrot, diced
⅓ pound green beans, trimmed and cut into ½-inch pieces (about 1 ½ cups)
1 teaspoon dried oregano
1 teaspoon dried basil
Kosher salt and freshly ground pepper
1 28-ounce can no-salt-added diced tomatoes
1 14-ounce can crushed tomatoes
6 cups low-sodium chicken broth
1 15-ounce can low-sodium kidney beans, drained and rinsed
1 cup elbow pasta
⅓ cup finely grated parmesan cheese
2 tablespoons chopped fresh basil
Instructions
Heat the olive oil in a large pot over medium-high heat. Add the onion and cook until translucent, about 4 minutes. Add the garlic and cook 30 seconds. Add the celery and carrot and cook until they begin to soften, about 5 minutes. Stir in the green beans, dried oregano and basil, ¾ teaspoon salt, and pepper to taste; cook 3 more minutes.
Add the diced and crushed tomatoes and the chicken broth to the pot and bring to a boil. Reduce the heat to medium low and simmer 10 minutes. Stir in the kidney beans and pasta and cook until the pasta and vegetables are tender, about 10 minutes. Season with salt. Ladle into bowls and top with the parmesan and chopped basil.
Recipe via Food Network
Save
Save