It's safe to say that the best kinds of Valentines (edible & otherwise) are always homemade. In fact I still have an old doily heart shaped Valentine made with pink construction paper and chunky red glitter in a box of photos somewhere. Those sorts of memories are too sweet to throw away! Why do you think it is that homemade feels more heart felt? I'm guessing it's the added L-O-V-E. Here are a few of my favorite sweet ideas that you can make for your Valentine this year!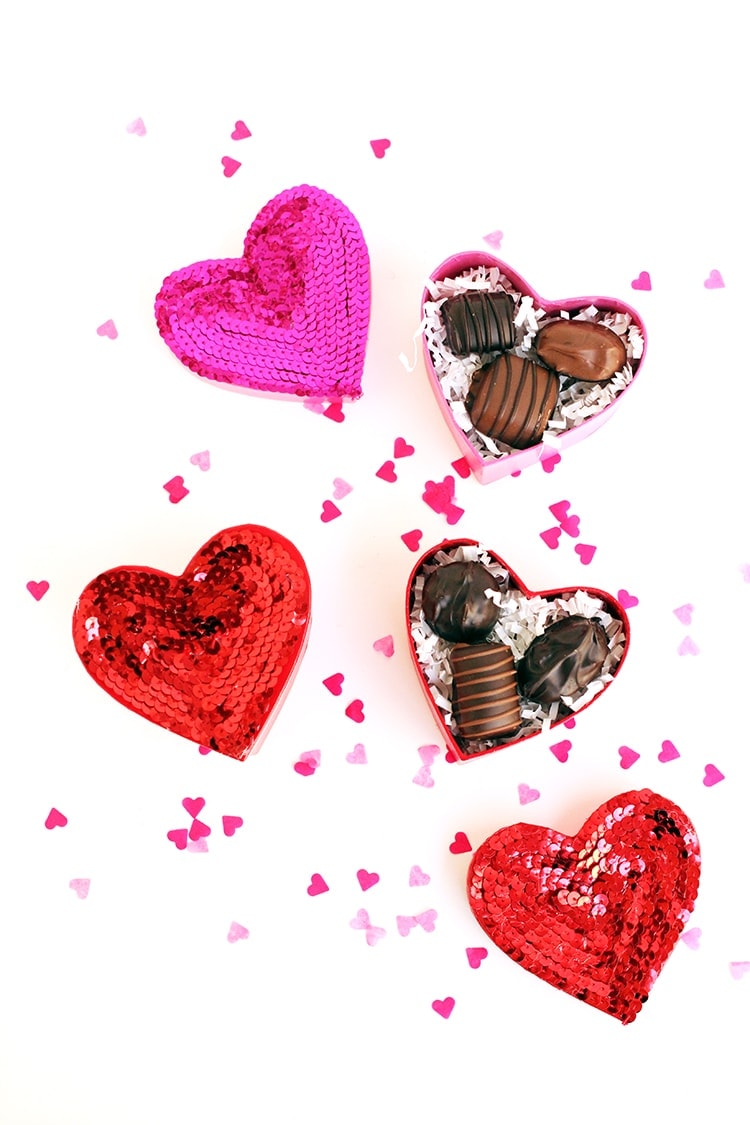 DIY Sequined Chocolate Heart Boxes: Everyone loves chocolate on Valentine's Day especially when they come in a sequined box. You can find the easy tutorial right here. To fill them try Erin's Manhattan Cocktail Truffles. They will knock your socks off!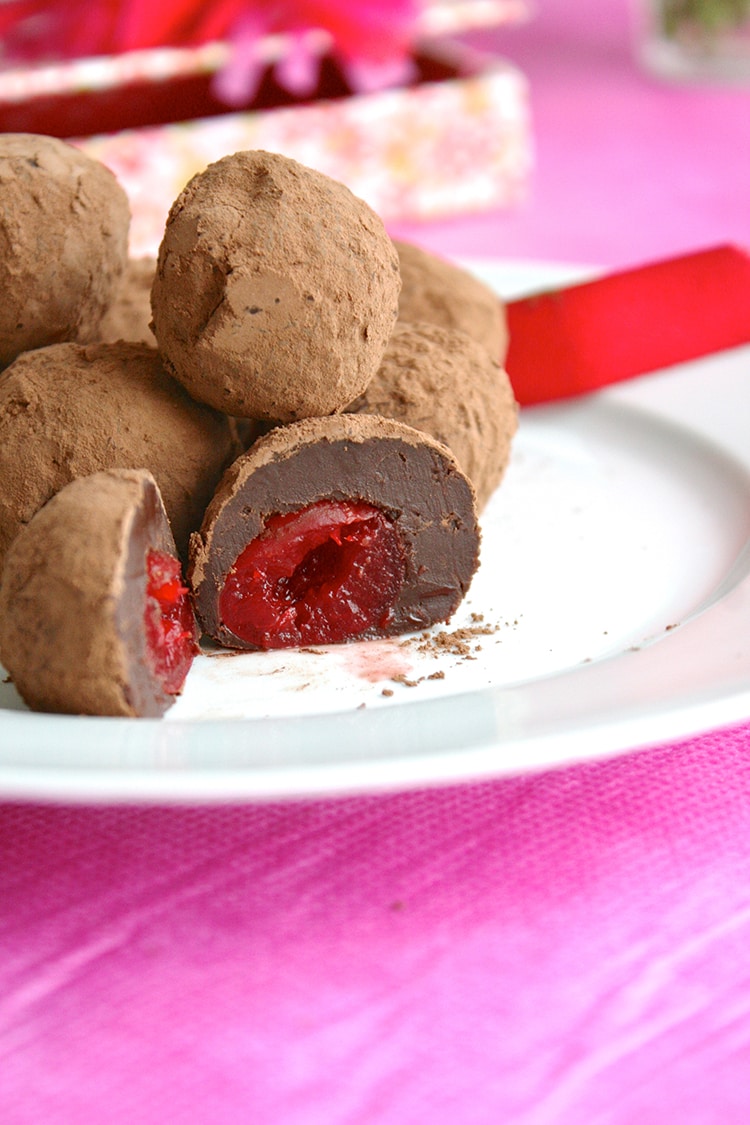 5-Ingredient Manhattan Cocktail Truffles: What's better than a box of chocolates? A boozy box of cherry filled chocolates of course! Serve with a classic Manhattan on the side. Find the recipe here.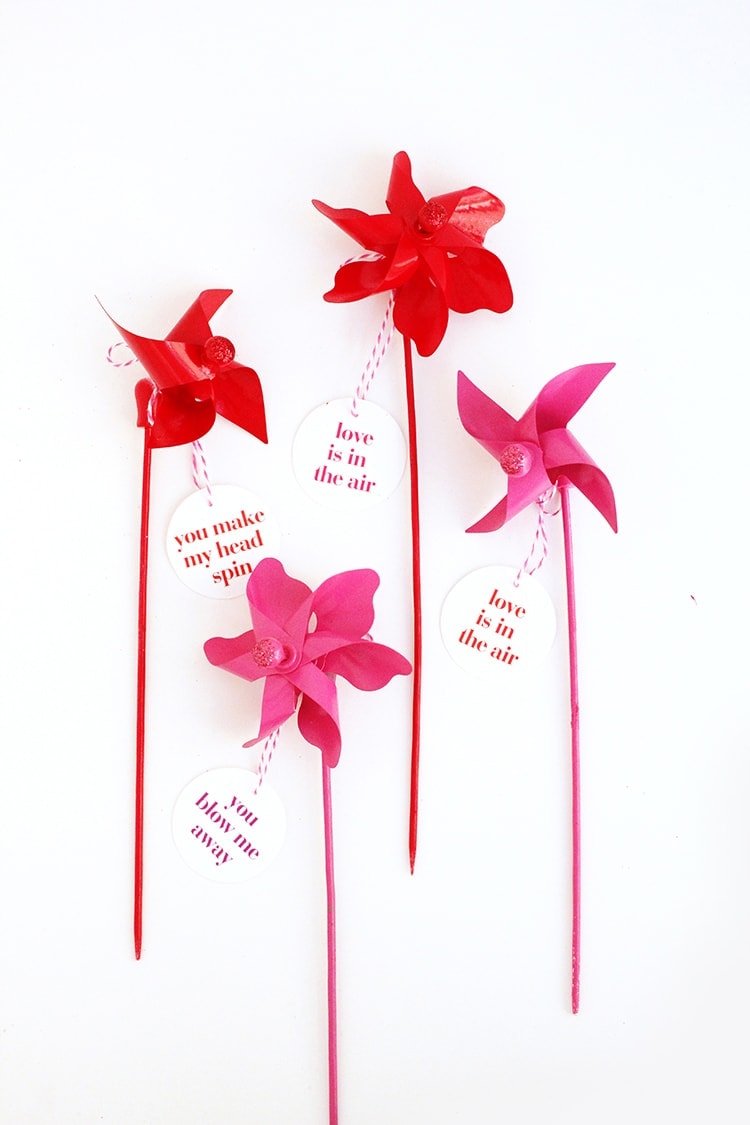 Printable Pinwheel Valentines: Looking for a candy-free Valentine? These Pinwheel Valentines are perfect for kids or just big kids at heart! Get the tutorial here.
Strawberry-Toasted Almond Semmifreddo: Planning a special Valentine's night dinner for two? Impress your love with this 5-Ingredient Semmifreddo. Just don't forget the champagne!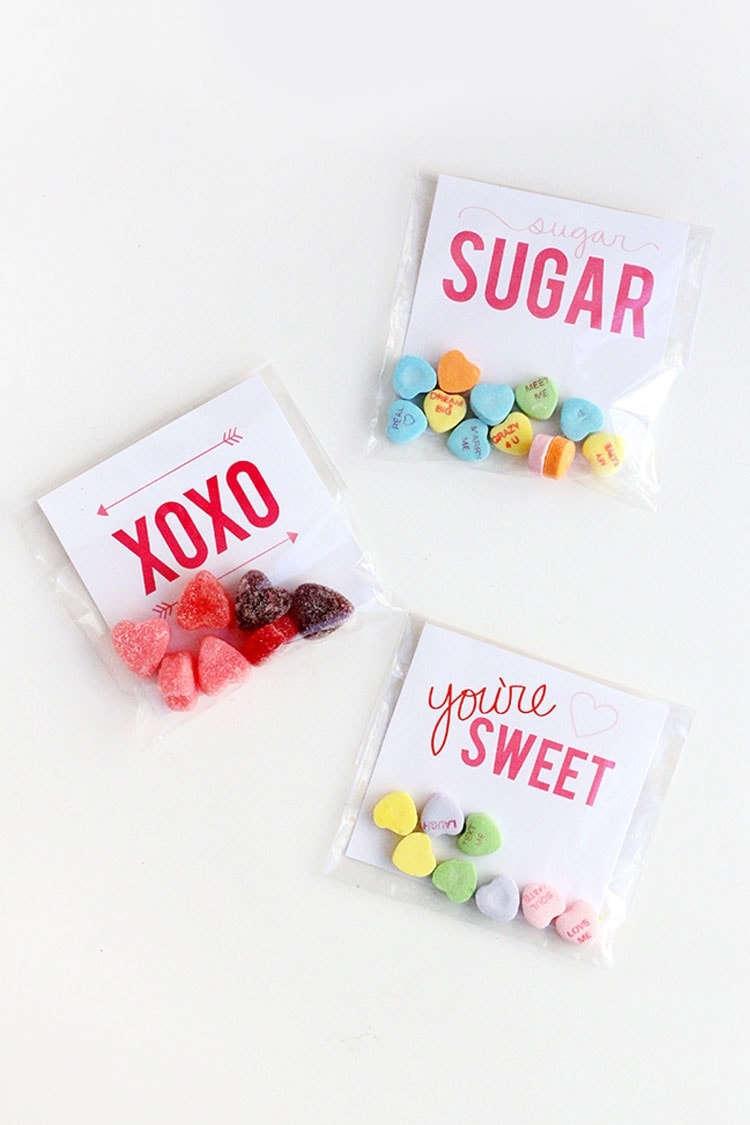 Printable Valentine's Day Candy Grams: Remember the days of giving candy grams in school? I used to love those things! Well, you're never too old to give out a little something sweet whether it's to your kids, co-workers, or friends. Get the printables here.
Which is your favorite sweet idea?