Every fall I hit publish on a few new pumpkin recipes to help you celebrate the season. From bread to pumpkin spiced cocktails, I've posted it all. While I love every single one of those recipes, here is a carefully curated list of my favorite pumpkin recipes from my collection.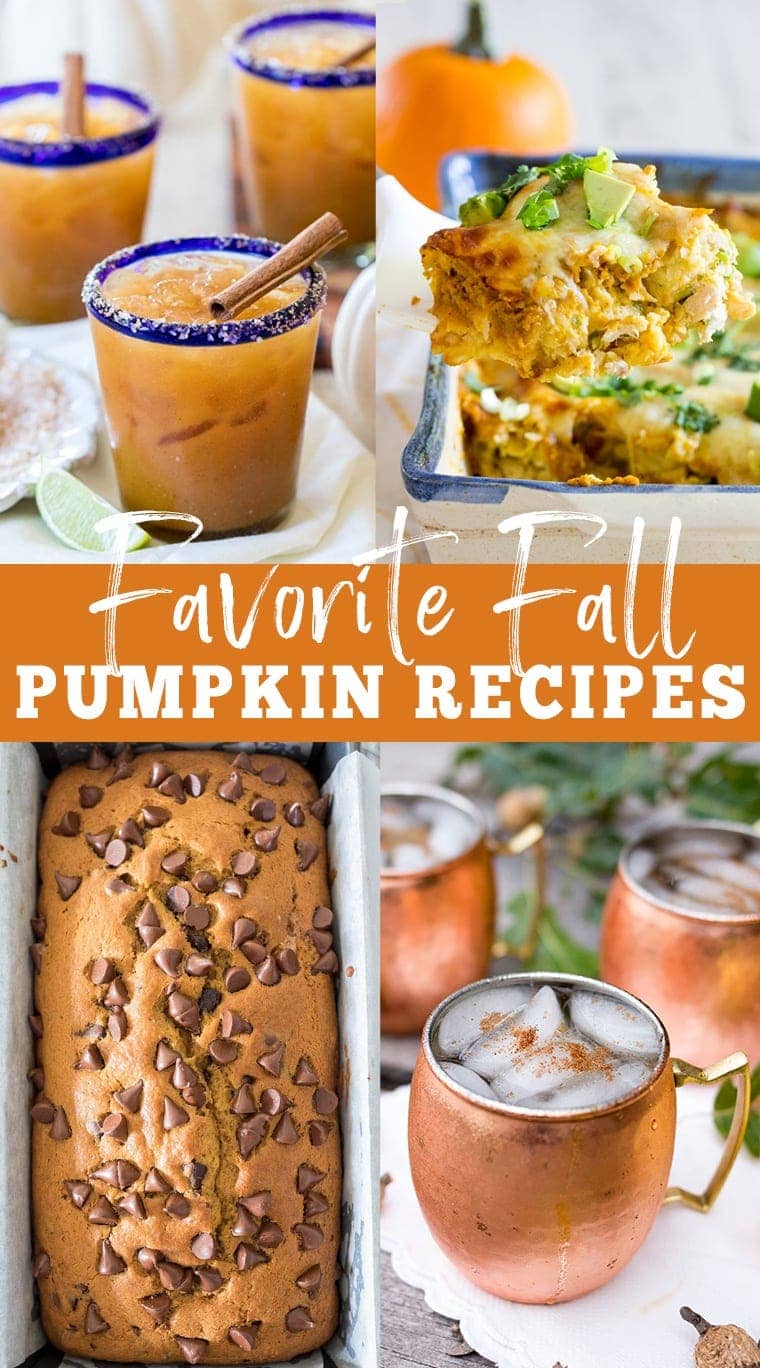 Looking for More Fall Inspired Recipes?
My Favorite Pumpkin Recipes
From classic desserts to savory dishes and even cocktails, pumpkin is the most versatile squash with a sweet and mild flavor that can be used in countless ways. Here are my favorite ways to use pumpkin!